DRIED SEAWEED NORI
The Superfood of Japan
As you know, Japan has a rich sea culture.
So you may have heard or seen the word "NORI" when you reading or talking about sushi.
Nori is edible Japanese seaweed, it has a rich aroma and flavor as well as many amazing health benefits. When you eat it, it melts in your mouth and you experience all of the flavors of the ocean.

Since the Edo period, ordinary people have eaten Nori. Up until then, Nori had been consumed as a paste.
The aptly named Asakusa-Nori was grown at Edo Bay (Tokyo Bay) in the Asakusa area, in the lower reaches of the Sumida river of Tokyo. It was then that the sheet form, ITA-NORI, was invented in the same area, around 1750, by using the same techniques as they used in washi, a Japanese form of papermaking.
Yaki-nori (Roasted-nori) was also created in the late Edo period, and Ajitsuke-nori (Seasoned-nori) was created in the Meiji period.

How is NORI eaten in Japan?
Nori is an indispensable food staple for Japanese cuisine.
We use it for a lot of dishes, some of the most popular uses are in...
MAKI SUSHI
TEMAKI SUSHI
GUNKAN MAKI
ONIGIRI
FURIKAKE
And as a TOPPING FOR RAMEN, OKONOMIYAKI, TAKOYAKI, YAKISOBA, PASTA

※The best season of Nori is from the beginning of winter until spring. FRESH NORI can be enjoyed most during this time for cooking TEMPURA and/or MISO SOUP...etc.
Japanese foods blog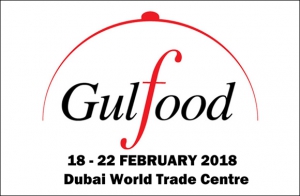 We participated in the exhibition of Gulfood 2018 on February!! Gulfood is the largest food tr...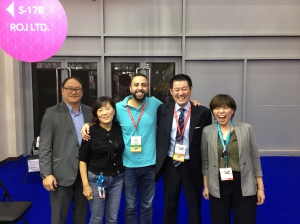 日本食品、酒類、キッチンアイテムなどを輸出しています。 貿易業務に興味のある方、海外へ食品を...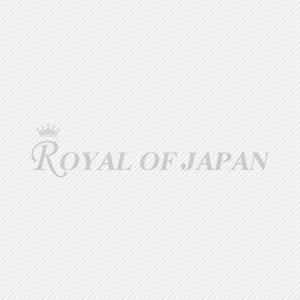 Let us tell you about the appeal of Japan as often as possible. Please visit our website !