Japanese foods blog
2nd "JAPAN'S FOOD" EXPORT FAIR -For Importeres & International Buyers-
2018/09/05
We, Royal of Japan, participate in the exhibition of "JAPAN'S FOOD" EXPORT FAIR 2018 on October!!

"JAPAN'S FOOD" EXPORT FAIR is an exclusive trade show for importers and
int'l buyers to import Japanese food & beverage products, strongly supported by the Japanese government.
600* Japanese food & beverage companies seeking for export opportunities!

We are the leading consolidator, supplier and distributor of Japanese products.
We are partners with around 200 international Japanese F&B specialists, which allow our clients to access first class products.
Our main value is to satisfy our customers' needs by providing high quality services and premium Japanese foods.

---
Dates : Oct.10(web) - 12(Fri), 2018
10:00 - 18:00 (Last day until 17:00)
Venue : Makuhari Messe, Japan
Booth :

J2-5 ( near exit of hall#9)
---
If you have any interest, please contact us.
We are looking forward to seeing you.
【Access Map】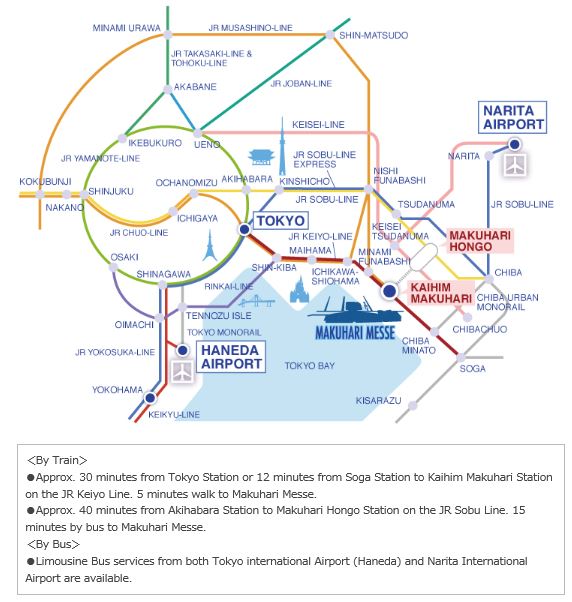 私たちは、2018 年10 月10 日(水)~12 日(金)の3 日間、
幕張メッセで開催される「第2回"日本の食品"輸出EXPO」に出展します。
当社はプロフェッショナルのコンソリデーターのとして、現地の規制に従ったコンテナ手配が可能です。
世界各国のお客様へ、「日本食品」の魅力をお伝えし、尚、物流のサポートが出来る事をアピールしてまいります。
---
開催日:2018年 10月10日(水) ~ 12日(金)
10:00 ~ 18:00 (最終日のみ17:00閉場)
会 場:幕張メッセ(千葉県千葉市美浜区中瀬2-1)
ブース:No.J2-5 (9ホール出入口付近)
---
皆様のご来場、心よりお待ちしております。